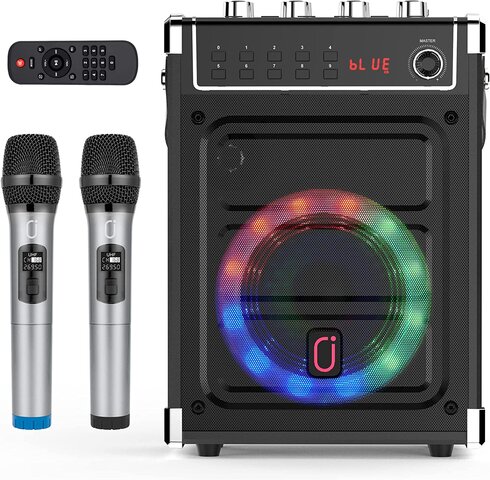 Karaoke Rental




Please call to reserve this item.

Price $225
Includes 2 wireless Microphones and ipad for music. Needs wifi to be able to pull up music playlist on our ipad.
You can also connect and play music from your phone (on iternet) with aux cord and lyrics are displayed on phone screen.


Picture of set up is for reference purposes only
A Karaoke machine rental is a popular option for parties and events where guests want to sing their favorite songs and have a great time. A Karaoke machine is a device that allows people to sing along to their favorite songs, usually accompanied by a music track and lyrics displayed on a screen.
Karaoke machines come in different sizes and with different features, but most of them include a microphone, speakers, and a screen to display the lyrics.
Renting a Karaoke machine is an affordable and convenient way to provide entertainment for a party or event. It allows guests to select and sing their favorite songs without the need for a live band or expensive sound equipment. Additionally, Karaoke machines are easy to set up and operate, making them a hassle-free option for party hosts.
Most Karaoke machine rental services provide delivery, set up, and pick up of the equipment, and some offer additional services such as song recommendations and technical support. Karaoke machine rentals are suitable for a variety of occasions, including birthdays, weddings, corporate events, and family gatherings.
Overall, renting a Karaoke machine can add a fun and memorable element to any party or event and provide guests with an opportunity to let loose and sing their hearts out.